The KSB team will sleep under the stars next week to raise awareness and money to help the homeless of Birmingham.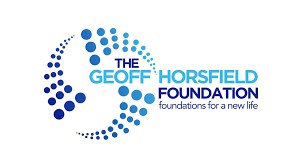 Whilst most people will be thinking about the romance from the previous day, the team will be joining 100 people who will be braving the chilly February temperatures at the St Andrew's Trillion Trophy Stadium, home of Birmignham City Football Club, from 8pm until 8am on Friday 15th February.
KSB believe that they have a social responsibility to give back and this year the plight of the homeless is where their focus is.
If you would like to donate to this worthy cause and support the team sleeping out at the stadium on Friday 15th February, please visit the team's Just Giving page. Just donating the price of one of your Friday night drinks could make a difference to someone living on the streets. 100% of the money donated will be passed on to The Geoff Horsfield Foundation, which was established in 2016 and prides itself on providing quality, safe and secure accommodation to vulnerable adults within the West Midlands.
Speaking of the event, a representative from Birmingham City Football Club commented: "The Stadium Sleepout is to support the Foundation's vision of ending homelessness in Birmingham."
Thank you for your support and the KSB team look forward to sharing our experiences of the sleepover event with you in a couple of weeks!
Find out more about the Sleep under the Stars fundraising event.
Are you Job Searching or Do you Need Support with Your Catering and Hospitality Hiring?