WE ARE HERE,
OPEN & READY TO HELP
The Hospitality sector has now fully reopened and we here helping Restaurants, Hotels, Pubs, Family Resorts and Contract Caterers to recruit the staff they need to grow their business.
KSB Recruitment are also helping to provide URGENT front line catering & support staff to:
Pubs & Restaurants
Hotels
MOD Sites
Family Resorts
Sport and Music Events, Festivals, Weddings and Private functions
Care Homes
Educational Establishments, Nurseries, Schools, Colleges and Universities
Call 0121 314 9365 or 07825 185 468 and we will help with your urgent recruitment needs.
WELCOME TO KSB CATERING AND HOSPITALITY RECRUITMENT
SPECIALIST RECRUITMENT CONSULTANTS SUPPLYING TEMPORARY AND PERMANENT STAFF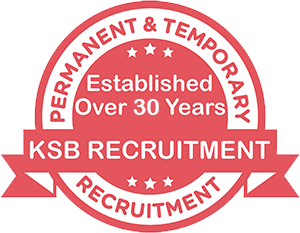 Looking for Catering and Hospitality Recruitment Providers?
Being the company that you choose to supply your Catering and Hospitality Recruitment is a privilege and we aim to mix the right people into your business. We love what we do.
There is something incredibly special about finding the perfect person for your business. That person will enhance what you do, add value and bring a new spark of creativity. The right person means so much more than the physical presence of an extra pair of hands. They bring characteristics that will drive your business forward.
Need someone 'yesterday'?
We guarantee that we're the best. Find out more about our 1-HOUR RESPONSE GUARANTEE below.
Based in the Midlands, Servicing Nationwide
KSB Recruitment supply catering and hospitality recruitment to both large and small companies  predominately across the Birmingham, Staffordshire, West Midlands, Warwickshire, Oxfordshire, Worcestershire, Gloucestershire, Wiltshire, Northamptonshire and the South West areas.
Further Afield…
KSB Recruitment currently and regularly support specific clients who are based across the whole of the UK. With our experience and extensive network of contacts, we can provide highly-qualified staff to anyone, anywhere. We are not limited to the Midlands.
Overseas, Servicing the World…
We currently support specific clients with overseas projects, supplying highly-qualified and often highly-security checked staff in some very exotic destinations on both long term and short term contracts.
In summary, with over thirty years in the business we understand fully the needs of the industry and aim to meet the requirements of our clients through experienced consultants, the best candidates and an obsessive attention to detail.
WHY WE'RE DIFFERENT
One-Hour Lightning-Fast Guarantee
We are committed to excellent communication. Contact us and we'll be in touch within one hour – anytime, day or night, 24/7.
In-Depth Vetting Process
Our consultants are very experienced in the industry. In addition to CRB checks, work history and interviews – all candidates are put to the test by us.
Temp or Perm Options
Whether you're a prospective client or are looking for a new opportunity…. We can find you the right role within the right company – or the right candidate – we've been doing it for over 30 years already.
Excellent Candidates
With decades of experience working in the industry and numerous years in hospitality and catering recruitment we can spot the budding superstars – long before most others do.
How To Build Your High Performing Kitchen Brigade
To get your complimentary copy of our "How To Build Your High Performing Kitchen Brigade" just click the button:
The Benefits of Using Temporary Employees For Business Growth
To get your complimentary copy of our "The Benefits of Using Temporary Employees to Grow Your Business" just click the button:
Hospitality Recruitment Partner for the Post-Covid Market
To get your complimentary copy of our "Finding a Hospitality Recruitment Partner for the Post-Covid Market" just click the button:
ACCESS JOBS ON THE GO
Want to apply for a Job or Submit a Job Specification on the go?
No worries, our site is fully mobile responsive, so you can take it on the go, wherever you go.
Click to SUBMIT A JOB SPECIFICATION.
Want to FIND A JOB?
WHAT CANDIDATES & CLIENTS ARE SAYING